Adventure  photography and  filmmaking is our speciality. We focus on human stories with nature-inspired background.
---
Expedition filming.  Difficult access photoshots. Camera work high on the mountain wall,  underwater photography, aerial filming (drone piloting). If you're looking for a fit and effective team with such skills. Here we are!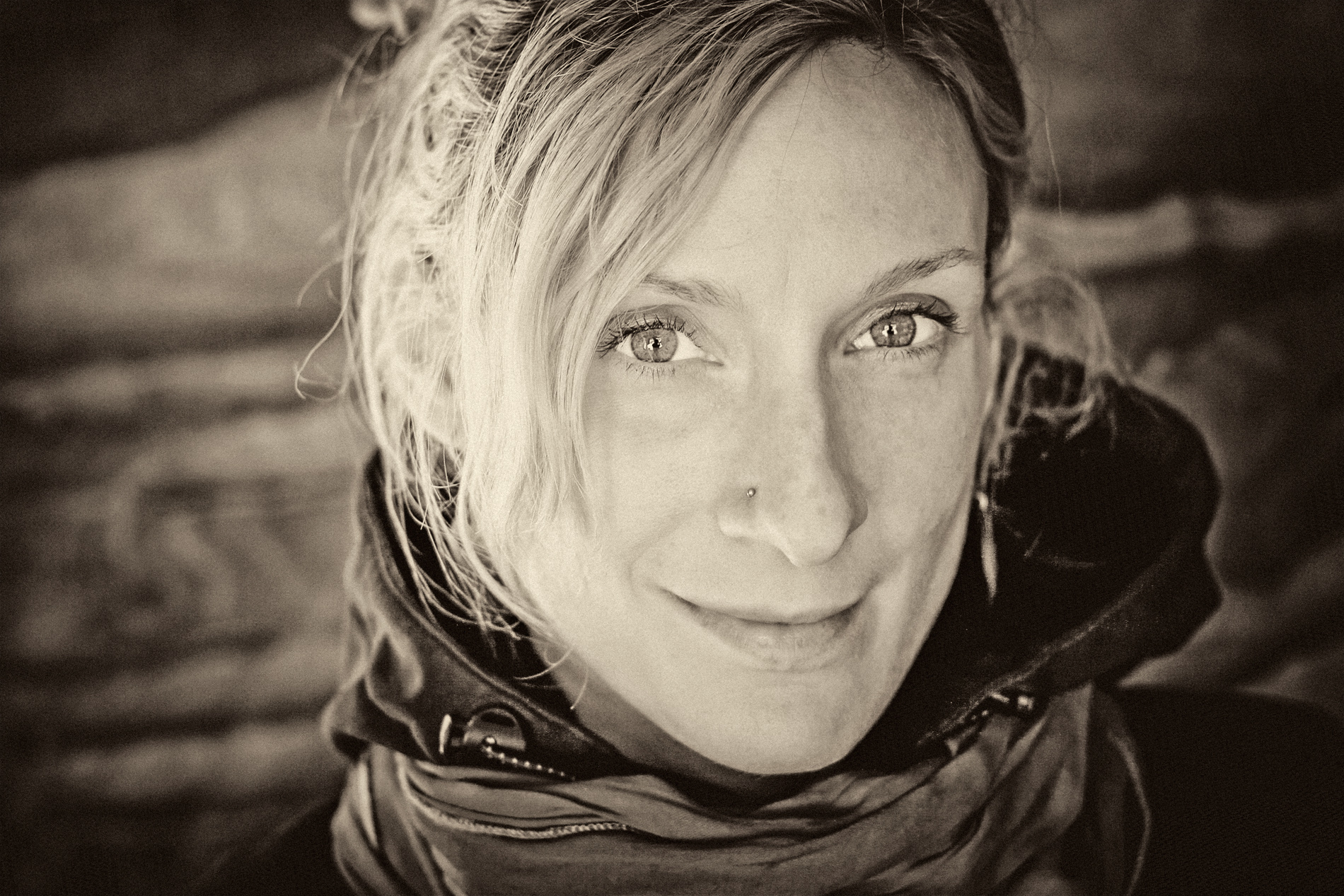 ELIZA KUBARSKA
Film Director, Producer, Editor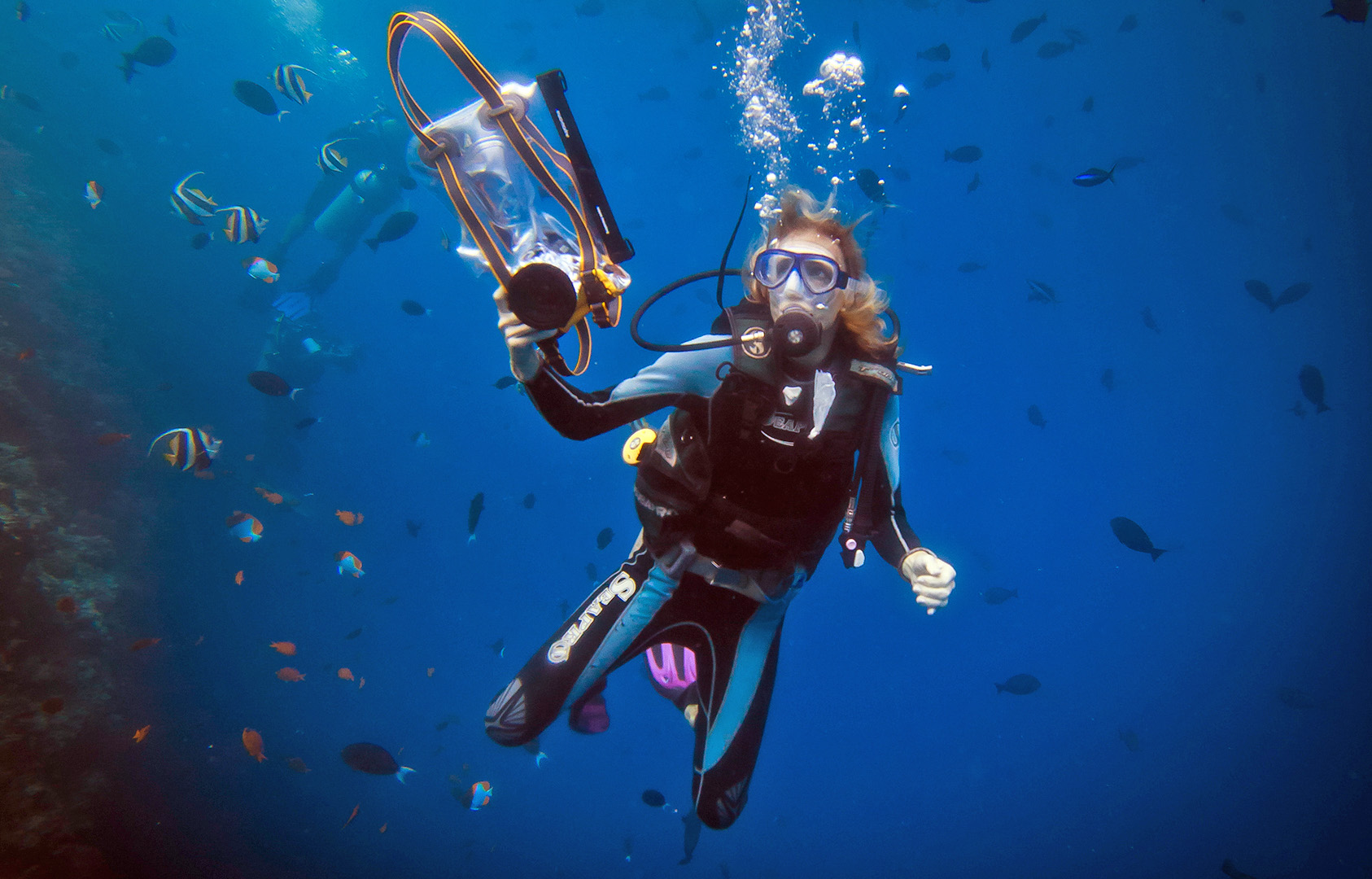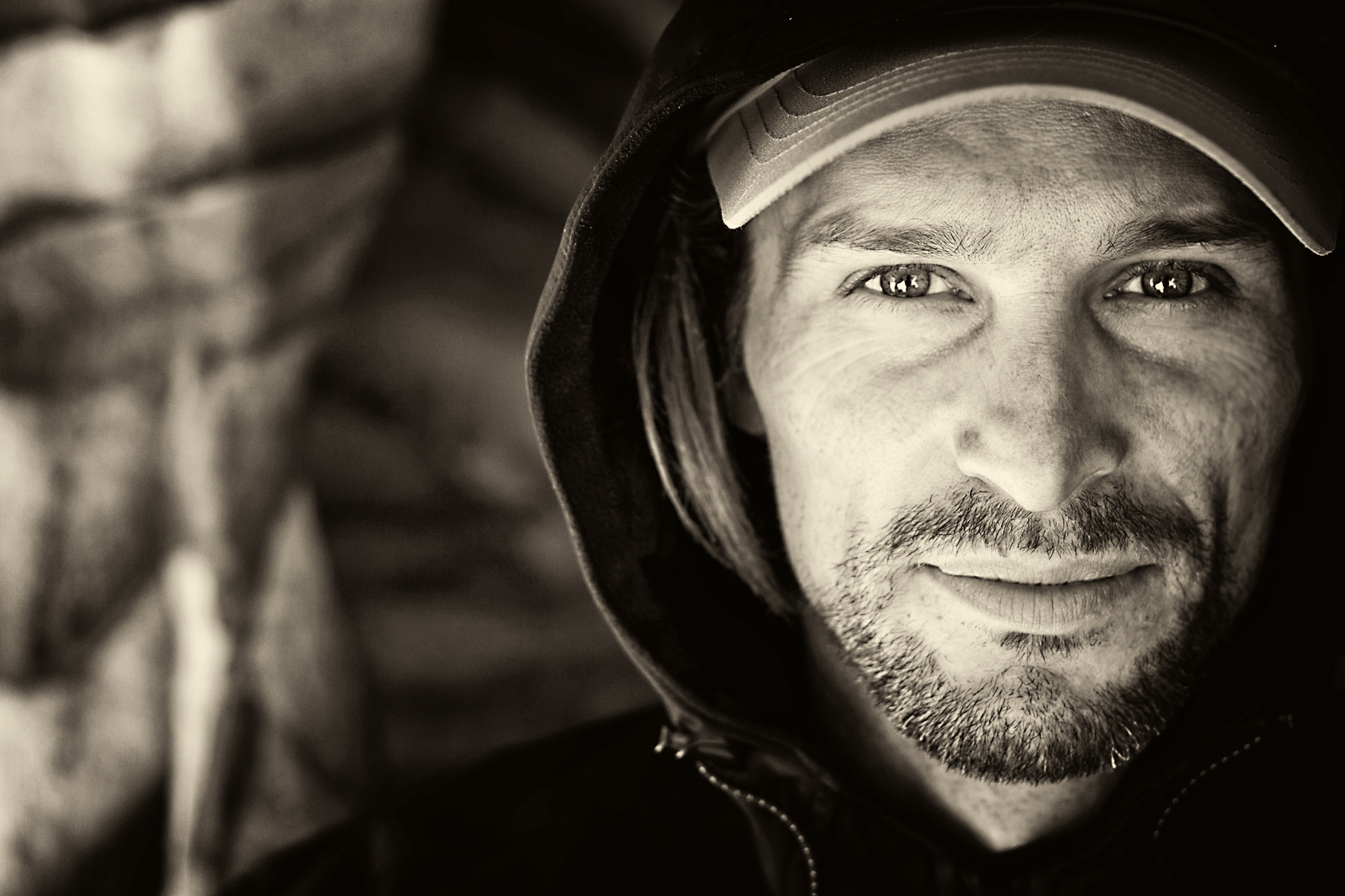 DAVID KASZLIKOWSKI
Photographer, Cameraman, Author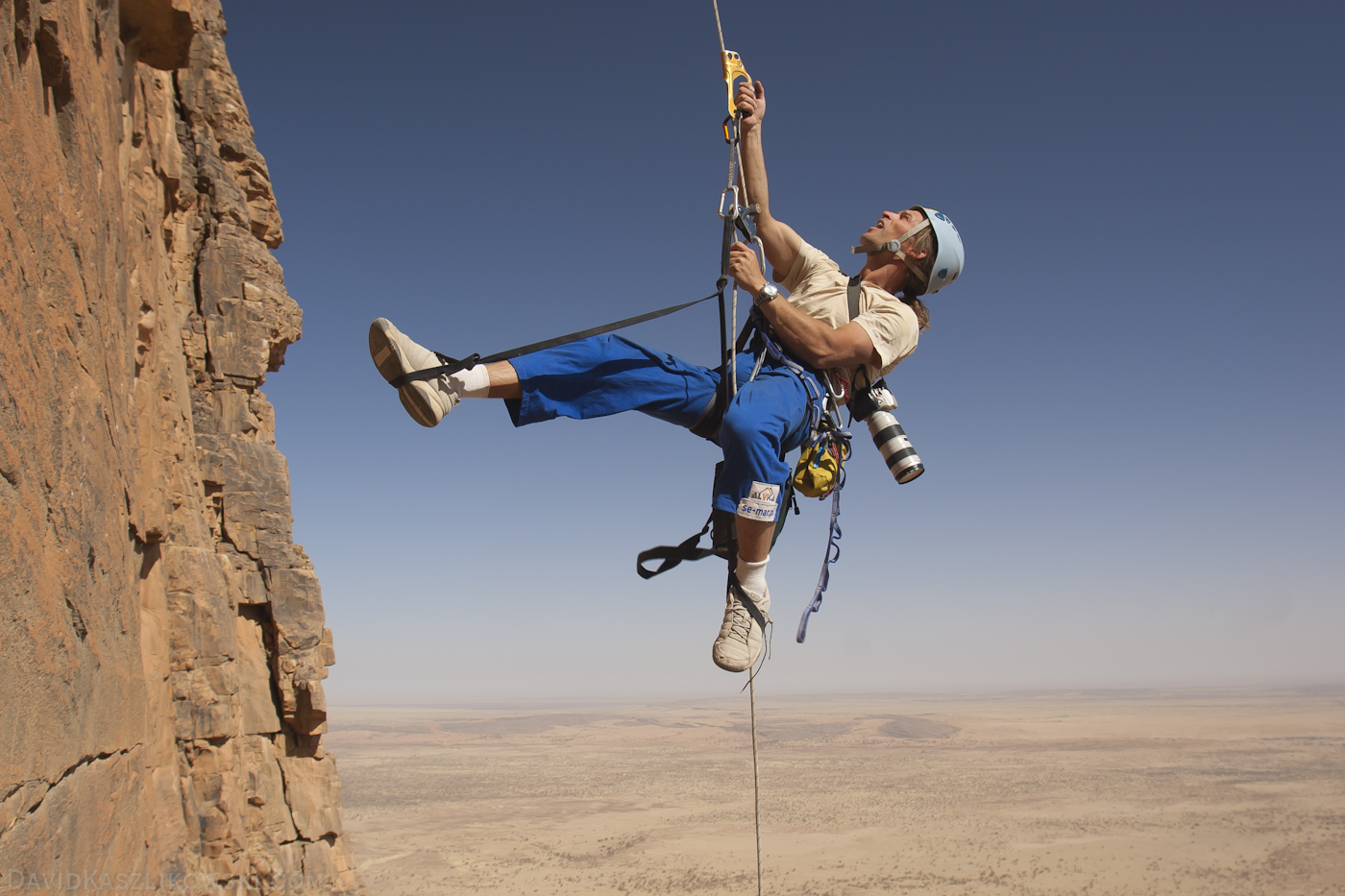 Eliza by profession:
Graduate of Academy of Fine Arts (sculpture, video arts) and Wajda School of Film Directing in Warsaw (Poland). Scholar of the Polish Ministry of Culture and Art.
Documentary filmmaker. Focused on human stories with enviromental background. Author of award winning feature documentaries:
"What happened on Pam Island" (aka " Mountain Love Story", distributed by First Hand Films, 63', 2010/11)  Grand Prix winner of Teplice n. Mentuji Mountain Film Festival  and "Mario Bello" award at Trento Film Festival.
"Walking Under Water" (76', 2014) winner of  multiple awards including Hot Docs Jury Prize (Toronto, Canada), winner of Palm Springs Festival and Los Angeles Film Festival honorable mention (USA) .
"K2 Touching the Sky" (72', 2015), premiered at Locarno Film Festival (Switzerland), screened at IDFA (Amsteram), Grand Prix winner of Kendal Mountain Festival (UK), Best Feature Film award in BANFF (Canada), Best Director award at  Bilbao Mendi Festival (Spain), Alpine Camera in Gold in Graz (Austria).
shorts: "Mama, Tata i Ja" ("Mom, Dad and me", 6', 2003), video-installation "Klatka" ("The cage", 9', 2004) , "Mexico- another dimension" (2007).
since 2008, a head of Vertical Vision Film Studio (documentary and adventure films production).
Speaker. Her talks include incentive presentations (for corporate clients) and  masterclasses for festivals and student audience.

✻
Eliza by passion:
Rock climber and traveler. One of the few women in the world, climbing new routes (first ascents) on big wall (multi-pitch) mountain walls. For twenty years of climbing she has participated in number of expeditions from (to name a few):  Greenland, Karakorum in Pakistan, Mali, Vietnam, Jordan, Malaysia, Australia or Mexico. Together with David Kaszlikowski she has formed one of the most active exploring teams on Polish mountaineering scene. (Read about first ascents at David's bio).
Certified climbing instructor. (routes up to 8a RP, 7c OS).
Advanced diver (PADI).
David by profession:
Photographer and cameraman.  Primarily climbing photography specialist, broaden his interest to aerial (piloting RC multicopters) and underwater photography.
His images has been published on the front covers of the biggest mountain mags. such as: Rock+Ice, Alpinist (USA), Vertical, Grimper (FR), Desnivel (Spain) …
He's been cooperating also with National Geographic, Nat Geo Traveler (Polish editions), Outside (China) etc. Over 10 years of cooperation with Polish climbing mag GORY – with numerous cover stories + essays.
Cameraman for media clients such as: ESPN, Discovery Channel, HBO.
Winner of prestigious photo-contests incl. :  Grand Prix of IMS (Tirol/Austria);  Memorial Maria Luisa (SP) ; Grand Press Photo (PL); Lens Culture – Earth Award(USA).
Speaker. His talks include incentive, for corporate clients, and educational presentations for festivals and student audience. Photography workshops co-author.
Author of numerous essays and articles on mountaineering and traveling.
✻
David by passion:
Climber. Mountain explorer. Selected first ascents: Mali (first ascent of 450m line (7b) in Hand of Fatima massif),  Himalaya (virgin peak, 5650m asl  in remote part of Miyar Valley, first Polish expedition with M.Król), Greenland (first ascents of 3 lines over 1000m long, including 1 virgin peak, Torsukattak fjord, first Polish expediton), Jordan (2 first ascents up to 7c, in desert gorge around Wadi Rum), Alaska (1200m first ascent led mostly by M.Tomaszewski and K.Belczynski, nominated to Piolet D'Or),  Malaysia (first ascents on 300m wall, up to 7b+, first Polish exped.), Mexico (first ascent 300m, 7b+), Vietnam (first ascents up to 7c, first Polish climbing exploration, one of the first climbing teams ever), Morocco (2 new big wall lines (up to 7c+) including 700m high wall of Tagouimt Tsouiannt – arguably the second highest wall in Africa, first Polish climbing exped. in Taghia area). He also climbed in places like Madagascar, China, Dolomites, Alps etc.  Most of those explorations were executed by unusually small team, only with Eliza Kubarska.
After series of solo climbs on high buildings (mostly ropeless) media called Kaszlikowski – "Polish Spiderman" (;-))). (Climbs inc.: 140m tall Marriott Hotel in Warsaw, Swiętokrzyski bridge (200m), Polsat TV center (70m), Fimm Tower (100m, unfinished)).
Certified climbing instructor. (climbed routes up to 8b/b+ rp, 7c+os, M10+).